The research center has modern equipment and specialized software, numerically controlled machine tools, located in Laboratory L03 - Advanced Manufacturing Technologies and Systems:
1.
Vertical
Machining
Centre
Mori
Seiki
–
5
axes
NVX
5080/40.
This machining center is equipped with advanced CNC operating system, real-time control system, which can perform complex processing and high precision.
Accessories / components: HSC high speed column; tool magazine 30 positions; 200mm raised column (inside the center); 4/5 axis tilt rotation set; software package milling 5 axes simultaneously; software program restart; shaft conveyor; trolley collecting scrap; cooling system; Coolant cooling system; tool measuring system; set of optical part measuring system; x, y, z linear ruler system; set 19 inch operation panel; additional table FI 350; autotransformer; CNC vise.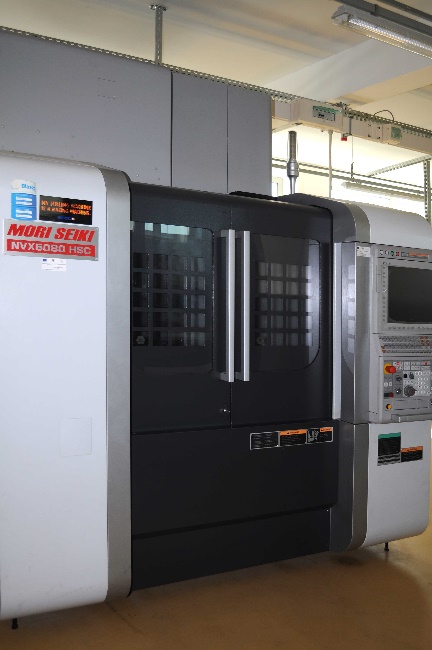 ---
2.
OMAX
Maxiem
Jet
cutting
center
M15305139
Hydroabrasive jet cutting machine provides fast processing with high flexibility, easy programming, low-cost materials and structural integrity of machined surfaces.
Accessories / components: Maxiem pump 20hp pump; sand tank; low power compressor; Dell computer (Windows7, keyboard, mouse); table with monitor; air-water filtration system.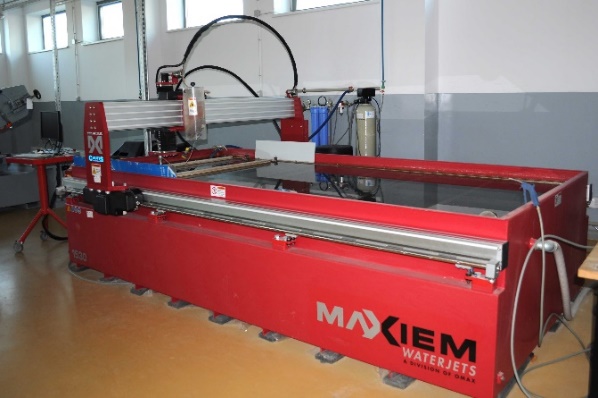 ---
3.
Rapid
manufacturing
system
-
SLM
250
HL,
SLM
Solution
Gmb
This rapid manufacturing system uses the principle of rapid prototyping for prototyping, 3D printing models, high complexity; materials used: steel, aluminum and titanium.
Accessories / components: cooling system; external power supply; blasting plant; relieving furnace; vacuum cleaner; cutting saw; how to sift and recover powder.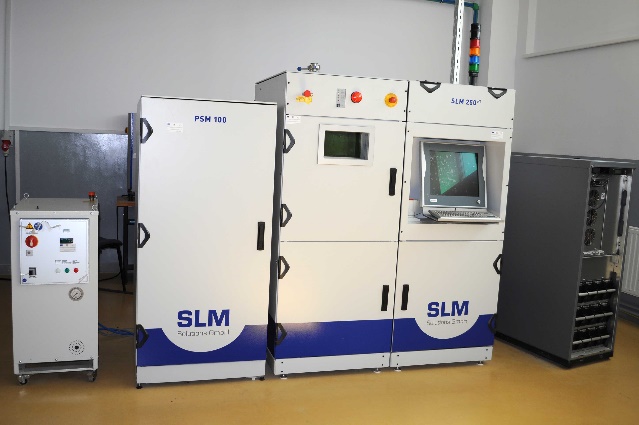 Module 2 - Compressed air production and filtration plant
Accessories / components: compressor UP5-11C-8; dryer D110 M; buffer 1000/12784; F108 ID line filter; F108 IN line filter.
---
4.
Integrated
manufacturing
system
consists
of
the
following
modules:
- CNC-EMCO milling machine, EMCO Mayer GmbH - FIF Z17 01
- CNC-EMCO lathe, EMCO Mayer GmbH - A6FZ1303
- 6-axis articulated industrial robot ABB IRB 120, ABB Engineering 12-80263
Other accessories / components: specialized controller for 6 axles; pneumatic gripper Schunk KGG; Intel Pentium Dual Core 5700 Serioux Explorer V8 desktop system; Michelin MCX6 compressor; table with metal frame; foot support for installation; feed store with cylindrical parts; storage warehouse for finished products; transport conveyor; application software; 3D Robot Studio simulation software.
This integrated manufacturing system represents a flexible manufacturing cell that, together with specialized software, performs the process management and monitoring, modeling and simulating the processes in real time, offering high flexibility for processing the unique production parts.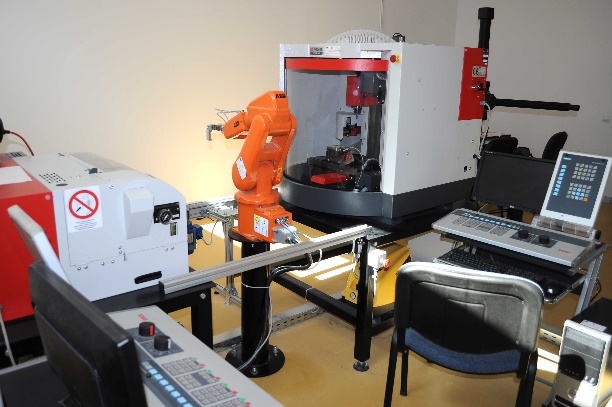 ---
5.
3D
scanner
consists
of:
3D scanning system and related software - Steinbichler Optotechnik GmbH, 3D COMET L3D
By using it you can perform 3D scanning with high precision of parts / products of great complexity and typological diversity.