Products
and
services
with
innovative
potential
• Induction
device
for
thermobaropolymerization
• Thermal
engine
manufactured
by
additive
technologies.
• Method
and
stand
for
accelerated
test
of
fatigued
blades
• Induction
device
for
thermobaropolymerization
The device can be used for temperature and pressure controlled polymerization of some acrylic or composite materials, used especially in the dental technique. The working environment is water, glycerine or liquids having the boiling point above 120 degrees Celsius. The advantages of the device, compared to the ones existing on the market, result from the replacement of the resistance for the heating of the working liquid with the heating based on the phenomenon of electromagnetic induction, thus bringing an increase of reliability and security in the operation of the device.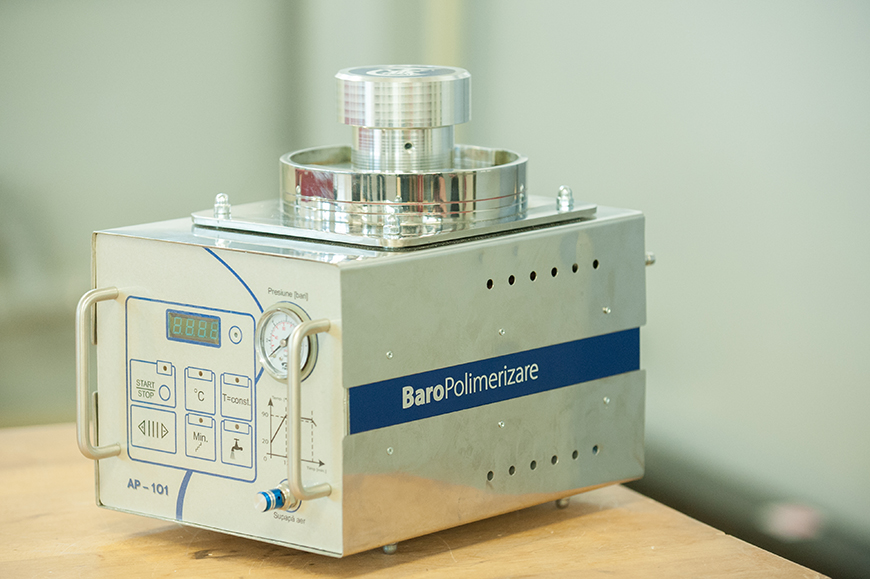 • Thermal
engine
manufactured
by
additive
technologies.
Engine design was carried out in the SOLIDWORKS environment. The drive transmission, the cylinder liner, the carburettor and the exhaust were manufactured by using additive SLS-type steel powder impregnated with bronze technology. The cylinder head and the piston, respectively the crankshaft and the distributor inside the carburettor were manufactured using SLM additive technology, and were made from aluminium powder, respectively, steel powder. The engine has a cylinder capacity of 10 cm³, works with methanol and reaches a speed of approximately 10,000 rotations per minute. The parts that were not made by additive technologies are the bearings, the propeller, screws, nuts, the drive cone and the spark plug for spark production. This engine was designed to be mounted on a radio-controlled aircraft model, made on a balsa wood frame.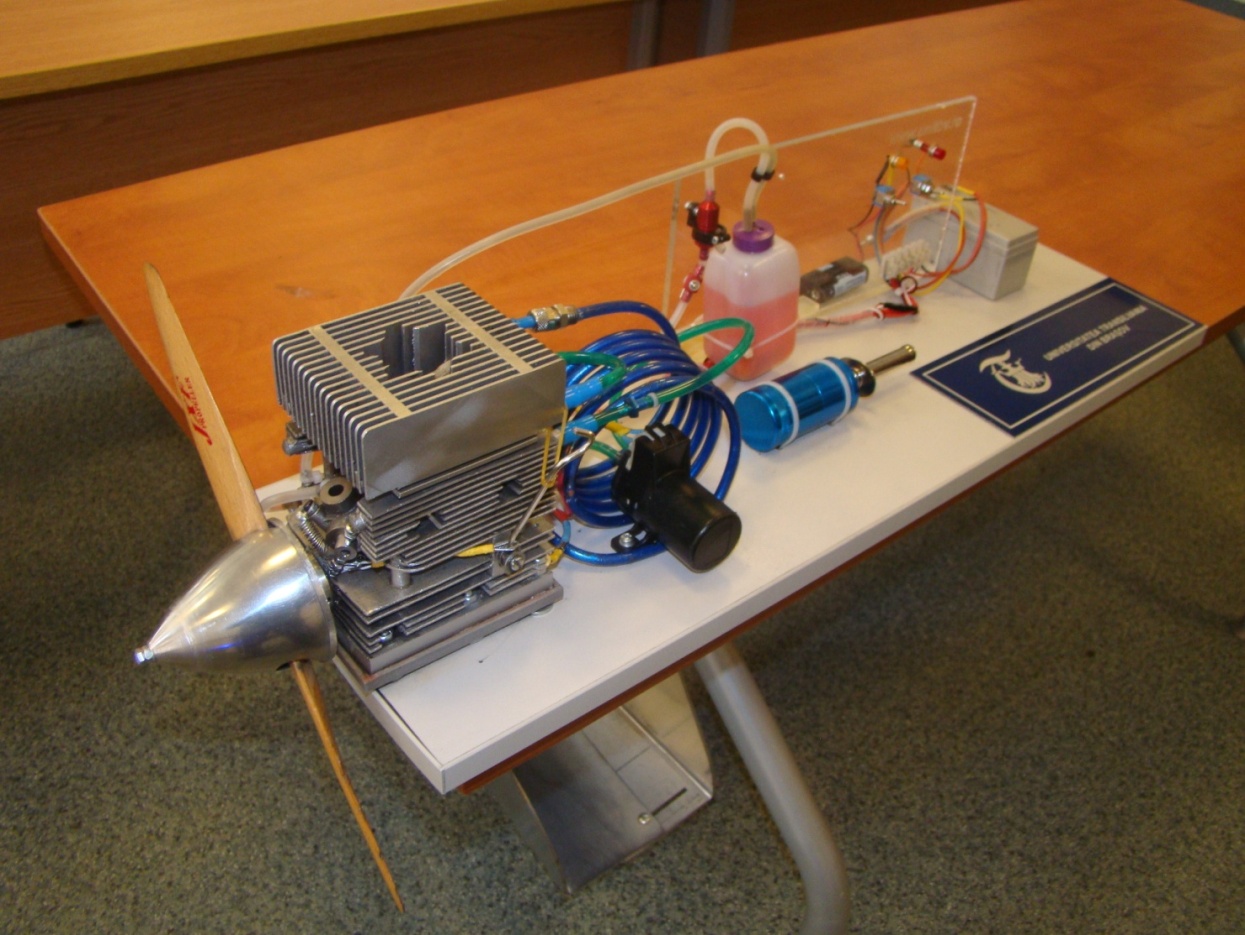 • Method
and
stand
for
accelerated
test
of
fatigued
blades
The stand allows the testing of helicopter blades or the blades of wind turbines in conditions as close as possible to the actual working conditions. The device contains pneumatic cylinders and rod-guided clamps that can receive programmable controls resulting in the imitation of the shape change that occurs during operation. The graphical recordings of the results are subsequently used for material and shape corrections of the blades and to determine the moment of their replacement when they can no longer ensure operational safety.