Eco-Biotechnologies
and
Equipment
in
Food
and
Agriculture

EBIOTEFA Research Centre focuses its research activities on food developed by pursuing the principles of eco-biotechnologies, i.e. sanogenous, innovative foods (functional, nutraceutical foods, supplements, etc.), composite foods (originating in classical or excellence cuisine). Thus, we revalue biodiversity, particularly vegetal biodiversity, building not only on biological and biotechnical methods but also on traditional non-polluting and non-destructive technological processes in the agri-food sector.
The research centre provides equipment that allows researchers to conduct physical-chemical analyses required to prototype innovative foods as well as equipment that enables the research community to expand investigation in the field of food safety. The research aiming at optimizing and innovating technical systems in the agri-food sector is carried out on experimental stands interconnected with measurement and control instrumentation.
Products
and
services
with
innovative
potential
• Extract
of
liposoluble
bioactive
compounds
from
milk
thistle
• Extract
of
liposoluble
and
hydrosoluble
bioactive
compounds
from
dry
lavender
flowers
• Extract
of
liposoluble
bioactive
compounds
from
St.
John's
wort
• Extract
of
liposoluble
bioactive
compounds
from
sea
buckthorn
Promoting Romanian performances regarding the manufacture of medicinal, aromatic and tinctorial plants.
Project PROPLANT – CEEX , module III, 2006-2008 No.1233/14.07.2006 main contractor INMA Bucharest, No.6908/21.07.2006 associated contractor Transilvania University of Brașov
Platform for sustainable revaluation of natural resources by means of biotechnologies and ecological processes in agri-tourism, forestry and wood processing.
PLATFORM RENATSIL, MECT-CNCSIS (multiannual Program 2006-2008) No.18/06.06.2007 No. MECT 33478/12.06.2007
Echanges Interculturels et Mutualisation des Experiences en Ecotourisme (organizations from 5 countries UE: Belgium, France, Italy, Portugal, Romania)
Grundwig 2 - 06-G2-168-BV-FR 2006-2008
Advanced integrative processing of forest by-products (BIOFOREPRO)
Programme 4 – Partnership No. 52-108/01.10.2008 (2008-2012)
SOLVING THE TECHNOLOGICAL PROBLEMS OF SHEEP CHEESE PRODUCTION (acronym is TECHeese)
FP7 – TECHeese FP7-SME-2008-2 Grant agreement no.243638
Nutritional Labelling study in Black Sea Country, NUTRILAB
FP7-PEOPLE-2012-IRSES, no. 318946
European Hygienic Engineering & design Group (EHEDG)
Common dissemination activities with respect to innovations and formation of specialists in the field of food and technology safety.
Romanian Association of Ethnopharmacology
Promoting biocompounds of vegetal origin taking account of the Romanian biodiversity and emphasizing their contribution to healthy and therapeutic food.
Ambasador PLUS SRL
Joint research on the superior recovery of biomass through the recovery of bioactive compounds and the use of waste as a fuel source in thermal installations.

GACEU Liviu – Head of the Research Centre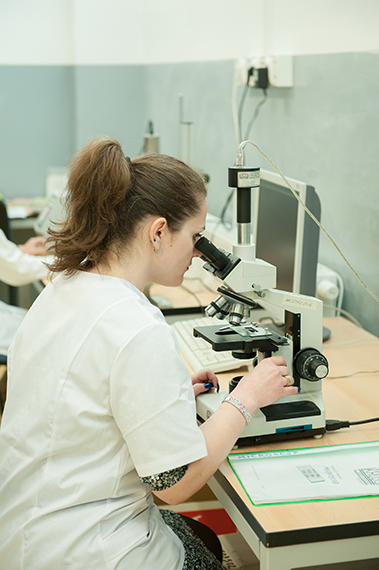 PĂDUREANU Vasile - Member of the Scientific Council
CSATLOS Carol - Member of the Scientific Council
GRUIA Romulus - Member
ȚANE Nicolae - Member
THIERHEIMER Walter Wilhelm - Member
COMĂNESCU Ioana Sonia - Member
CANJA Cristina Maria - Member
CISMARU Laura - Member
BĂDĂRĂU Carmen - Member
BOIAN Nicolae - Member
DĂNILĂ Daniel Mihai - Member
OLA Daniel - Member
PUCHIANU Gheorghe - Member
ENACHE Dorin - Member
NECULA Valentin - Member
FORIS Diana - Member
ORMENISAN Nicolae - Member
LAZAR Ana Maria - Member