•TRUMPH TRUEPULSE 556 LASER
•LASER ROBOTIC DEPOSITION SYSTEM
•CLOOS QRC-E 350 WELDING ROBOT
•MECHANICAL-PART MOVING AND POSITIONING MANIPULATOR
•CASTODYN DS 8000 METALLISATION SYSTEM
•LEICA DM ILM LED METALLOGRAPHIC MICROSCOPE
•BIOLOGICAL MICROSCOPE RXLr-2Pol
•SZM-2 TRINOCULAR STEREOMICROSCOPE
•CMT TRANSPULSE SYNERGIC 3200 and MAGICWAVE 5000 WELDING EQUIPMENTS
•CONVENTIONAL WELDING EQUIPMENT
TRUMPH TRUEPULSE 556 LASER
The TRUMPH laser emits in the near infrared, respectively 1064 nm and can generate an energy between 60 - 100 J at a pulse duration of 0.3 to 50 ms (max. Frequency 833 Hz). The maximum power is 10 kW.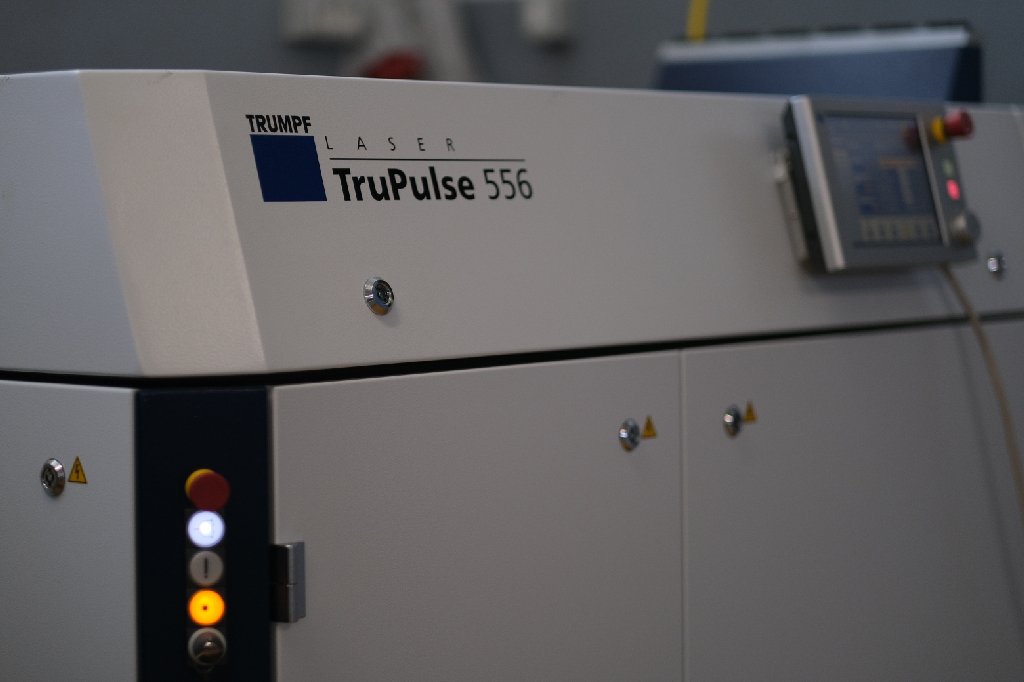 COHERENT F1000 LASER
The COHERENT F1000 laser has a maximal power of 1000W and it gives off in near-infrared, respectively 975 nm. This laser is ideal for conducting scientific research in the field of welding and depositions with laser and metallic powder.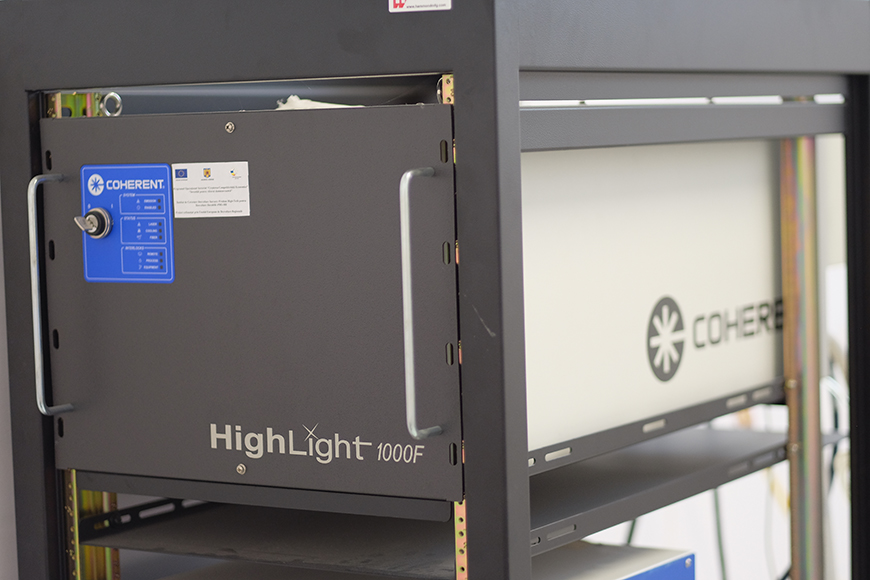 LASER ROBOTIC DEPOSITION SYSTEM
By means of PRECITEC YC50 optical system for deposition, laser metal depositions can be achieved. The system is complete with ThermaTech AT1200 powder dispenser.
The robotic manipulation of the optical laser-processing modules leads to the complete automatization of the technological processes, achieving speeds up to 500 mm/s and precision of 0.1 mm.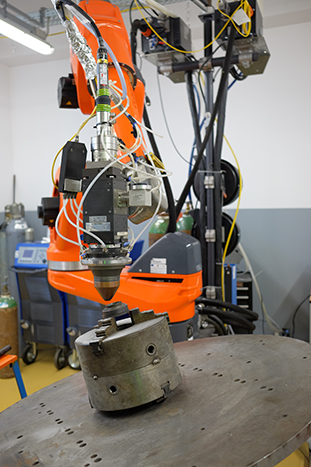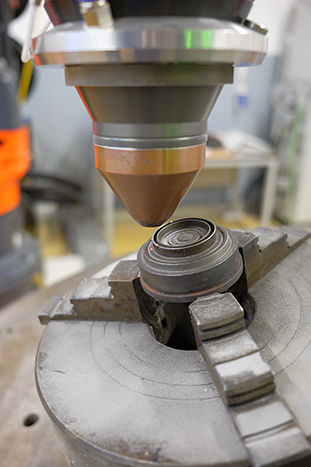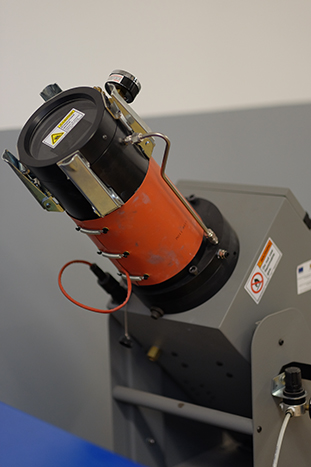 CLOOS QRC-E 350 WELDING ROBOT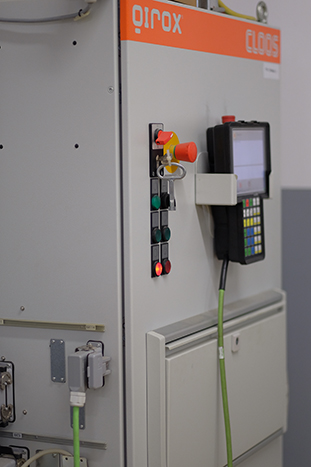 Industrial robot destined to Mig-Mag, Mig-Mag Tandem welding processes or to the manipulation of laser-processing optical systems (welding, deposition, cutting).
Technical characteristics:
Construction – articulated structure, aluminium-magnesium construction
Number of axes - 7
Actuation - AC pro axis servo-motor
Position measuring system - digital, absolute (Resolver).
Position repeatability - ± 0,1 mm.
Working field – semi-spherical, diam. ca. 5500 mm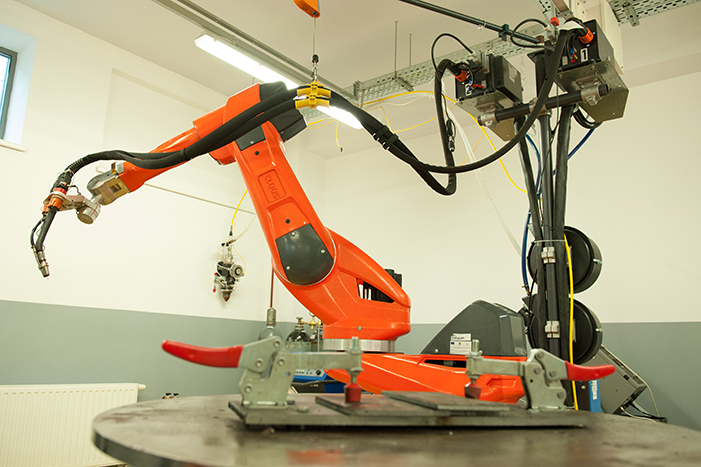 MECHANICAL-PART MOVING AND POSITIONING MANIPULATOR
The manipulator can hold a weight of maximum 500 kg. and is synchronised with CLOOS QRC-E 350 robot, obtaining thus a robotic welding / processing cell with 9 degrees of freedom.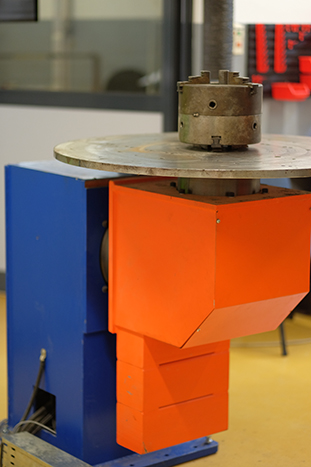 CASTODYN DS 8000 METALLISATION SYSTEM
Oxy-gas Castodyn DS 8000 thermal-metallisation system allows obtaining metallic or ceramic coatings for a wide range of materials.
Technical data:
Deposition rate: 1-8 kg/h
oxygen consumption: 500-2000 Nl/h
acetylene consumption: 400-1800 Nl/h
oxygen pressure: 4.0 bar
acetylene pressure: 0.7 bar
compressed-air pressure: 0-6 bar
LEICA DM ILM LED METALLOGRAPHIC MICROSCOPE
Leica DM ILM LED Microscope allows performing metallographic analyses on different materials, resorting to magnifying factors ranging between 25X and 500X.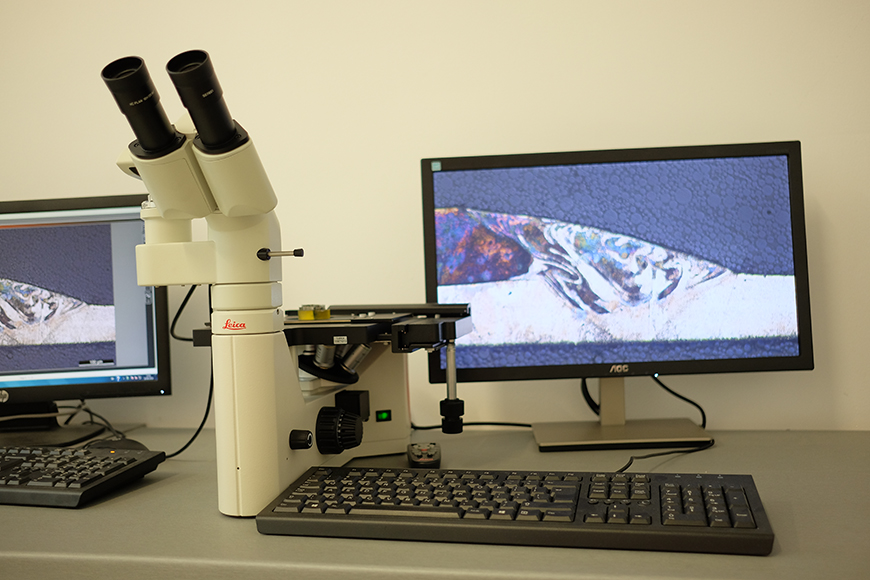 BIOLOGICAL MICROSCOPE RXLr-2Pol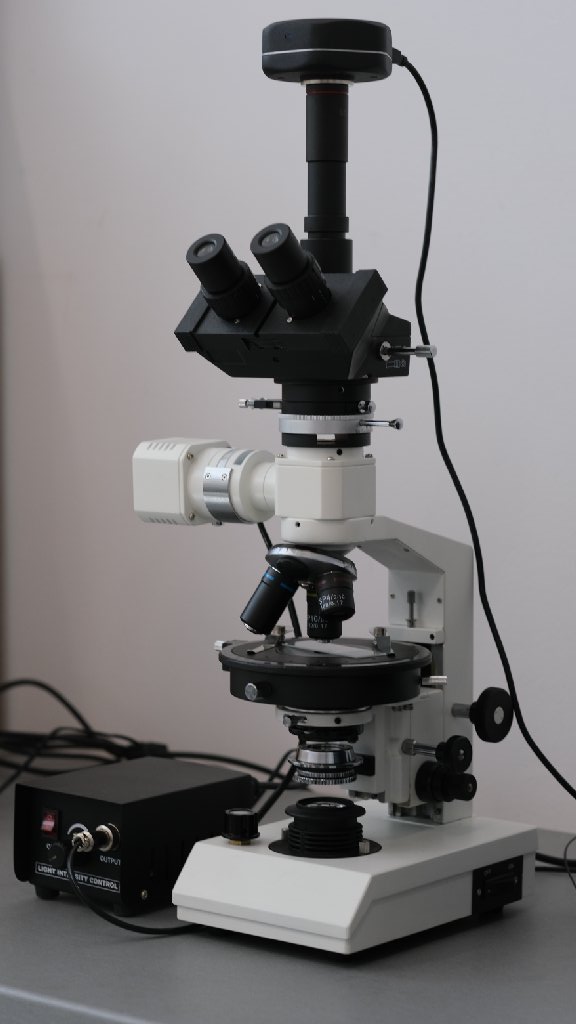 SZM-2 TRINOCULAR STEREOMICROSCOPE
Technical characteristics:
Oculars: WF 10x / 20 mm (high point);
Objectives: Continuous rise of the increment 0.7x ... 4.5x;
Working distance: 100 mm;
Illumination: transmitted and incident illumination.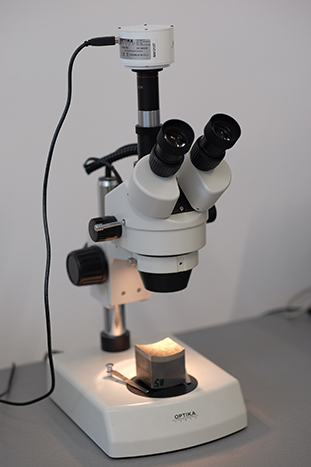 CMT TRANSPULSE SYNERGIC 3200 and MAGICWAVE 5000 WELDING EQUIPMENTS
The research centre is provided with cutting-edge equipment for conventional welding (MIG-MAG FRONIUS with technology CMT, WIG FRONIUS with automatically provided wire) by means of which the technological process already existing within specialized companies are improved.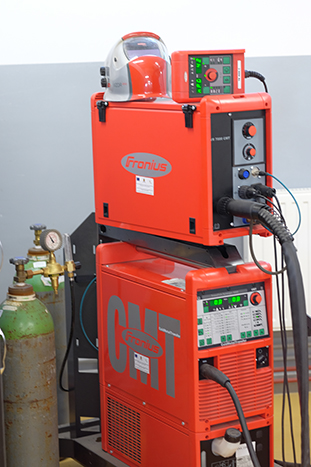 CONVENTIONAL WELDING EQUIPMENT
Rebel ™ EMP 215ic multiprocess equipment (MMA, MIG / MAG, WIG)
TIG / WIG DC EWM Picotig 200 Pulse TG (TIG and MMA - DC welding inverter, with pulsed arc, gas cooling).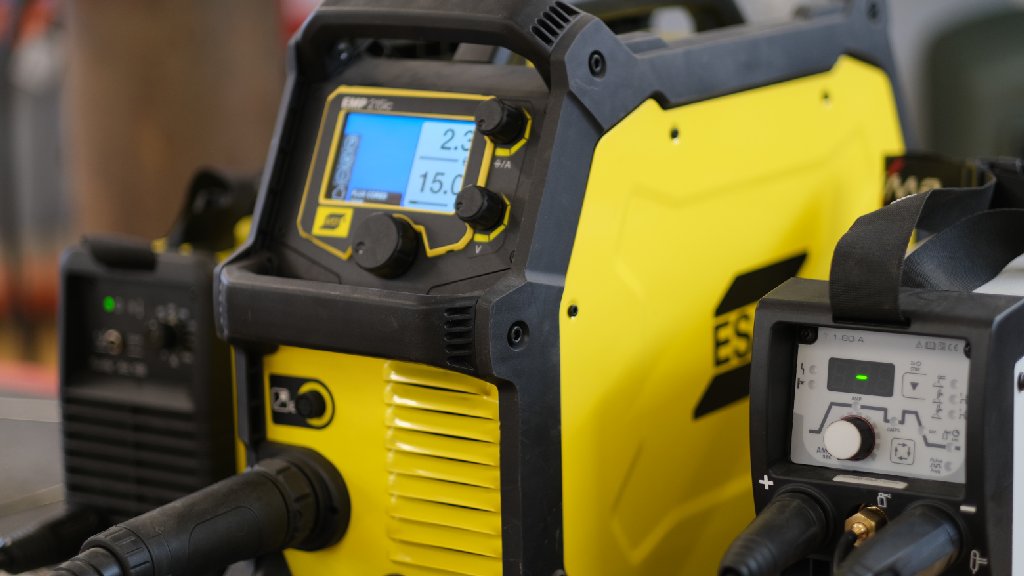 Chemical laboratory