InnEO
International
Summer
School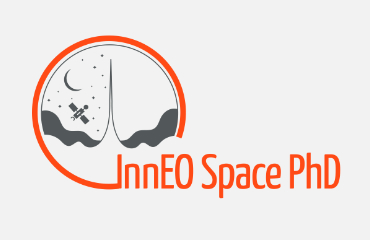 19-24 iulie 2021
19-24 July 2021
Thirty-four participants from Italy, France, Poland, Lithuania and Romania will attend InnEO International Summer School which will take place between 19 and 24 July in Brasov. Six professors from several European countries, such as Romania, France, Italy, Denmark and the United Kingdom, have already confirmed their participation in this event.
The event will take place in Brașov, from 19 to 24 July, and will be hosted by the Research-Development Institute of Transilvania University.
InnEO International Summer School is part of the project InnEO Space_PhD, coordinated by the University of Toulouse II - Jean Jaurès, France, a project in which Transilvania University of Brașov is a partner.
InnEO Space_PhD offers a doctoral training enrichment programme and responds to current and future needs in the training of doctoral students and researchers. The project aims to develop an open innovation process, with interactions between doctoral students and researchers with different stakeholders both from academia and outside of the academic sector.
The main objectives of the project are:·
· To enhance and develop the researchers' innovation-oriented mind-sets and skills through Earth Observation;
· To raise awareness among researchers and scientists about employment opportunities in and beyond the academic environment;
· To cope with future skills mismatches;
· To create new synergies between doctoral students and researchers and potential employers.
Further details on the project InnEO Space_PhD are available at: https://inneospace.eu/
---
34 de participanți din Italia, Franța, Polonia, Lituania și România vor participa la Școala de vară Internațională InnEO care se va desfășura în perioada 19-24 iulie la Brașov, eveniment la care au confirmat participarea și 6 profesori din câteva țări europene, precum România, Franța, Italia, Danemarca și Marea Britanie.
Evenimentul se va desfășura la Brașov, în perioada 19-24 iulie, la Institutul de Cercetare-Dezvoltare al Universității Transilvania din Brașov.
Școala de vară Internațională InnEO este parte a proiectului InnEO Space_PhD coordonat de către Universitatea Toulouse II - Jean Jaurès, Franța și la care Universitatea Transilvania din Brașov este partener.
InnEO Space_PhD oferă un program de îmbogățire a formării doctorale și răspunde nevoilor actuale și viitoare în pregătirea doctoranzilor și cercetătorilor. Proiectul urmărește dezvoltarea unui proces de inovare deschis, cu interacțiuni între doctoranzi și cercetători cu diferite părți interesate din mediul academic și din afara sectorului academic.
Principalele obiective ale proiectului sunt:·
Îmbunătățirea și dezvoltarea abilităților orientate spre inovare ale cercetătorilor prin observarea pământului în contextul domeniului Observării Terrei
Sensibilizarea cercetătorilor și a oamenilor de știință cu privire la oportunitățile de angajare în și dincolo de mediul academic
Abordarea viitoarelor nepotriviri de competențecrearea de noi sinergii între doctoranzi și cercetători și potențiali angajatori
Mai multe detalii despre proiectul InnEO Space_PhD sunt disponibile la: https://inneospace.eu/