Transilvania
Game
Jam
2020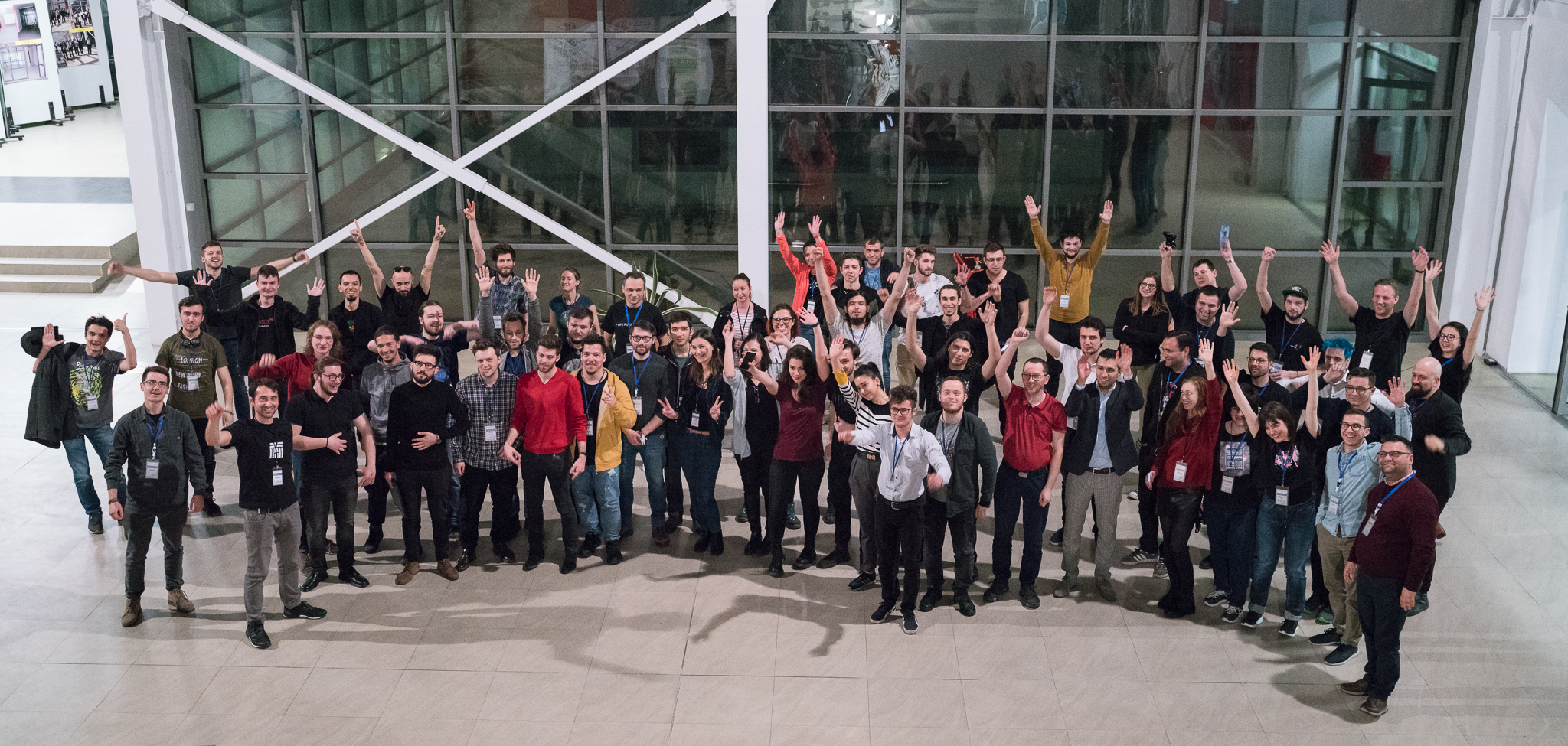 November 7-8, 2020, Research and Development Institute of Transilvania University of Brașov.
The first edition of the Transilvania Game Jam event was a great success in 2019, so we decided to organize the second edition in 2020. This will take place online due to the current epidemiological situation.
A series of sessions on game development, 3D art and game design will be held in two days, 7th and 8th of November. The presenters are experienced people from the academia and the private sector who aim to help young people develop their skills and knowledge in a very popular work area.
One of the objectives of the organizers of this event is to stimulate the local community of programmers and those passionate about digital games. Even if Transilvania Game Jam is about teamwork and socializing, this year is a very different and special, so we set out to be creative and learn about game development in a safe and secure environment.
Event schedule:
Saturday, November 7, 2020
Mihai Gheza, Cezar Cocias - Machinations.io - intro, case study & interactive workshop - 10:00 - 12:00
Claudiu Bârsan - Procedural worlds - 13:00 - 15:00
Riccardo Galdieri - From zero to hero - from an idea to a prototype in less than a Jam time - 16:00 - 18:00
Sunday, November 8, 2020
Codruț Ivănescu - Creating 3D graphics for game development - 10:00 - 12:00
Virgil Bellini - Language of the world - Art fundamentals and tool pipeline for jamming prototypes - 13:00 - 15:00
Dragoș Silion - Learning to express creativity through XR - 15:00 - 16:00
Transilvania Game Jam is organized by TomorrowHub and the Research and Development Institute of Transilvania University of Brasov.