The
5th
International
Conference
on
Computing
and
Solutions
in
Manufacturing
Engineering
–
CoSME'20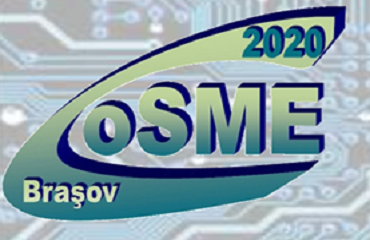 7-10 October 2020, Aula Magna
Between 7-10 October 2020, the Department of Manufacturing Engineering and the Advanced Manufacturing Technologies and Systems Research Department within the Faculty of Technological Engineering and Industrial Management at Transilvania University of Brașov, in partnership with the School of Mechanical Equipment and Technology, Shenyang Jianzhu University in China, organizes the 5th International Conference on Computing and Solutions in Manufacturing Engineering - CoSME'20.
The event is intended as a forum for specialists in Manufacturing Engineering and other related fields, wherein new technical solutions will be presented regarding such topics as CAD / CAE / CAPP / CAM / CAx Technologies, Advanced Manufacturing Technologies, Additive and Unconventional Technologies, Reverse Engineering, Virtual Engineering, Quality Engineering and Reliability, Aerospace Technology, Cold Forming Technologies, and Industrial Management.
The accepted papers will be published online, in IOP Conference Series: Materials Science and Engineering (MSE) - http://iopscience.iop.org/journal/1757-899X.
For more information about the conference, visit http://www.cosme.ro/en/index.html