The
science
of
music
-
Excellence
in
performance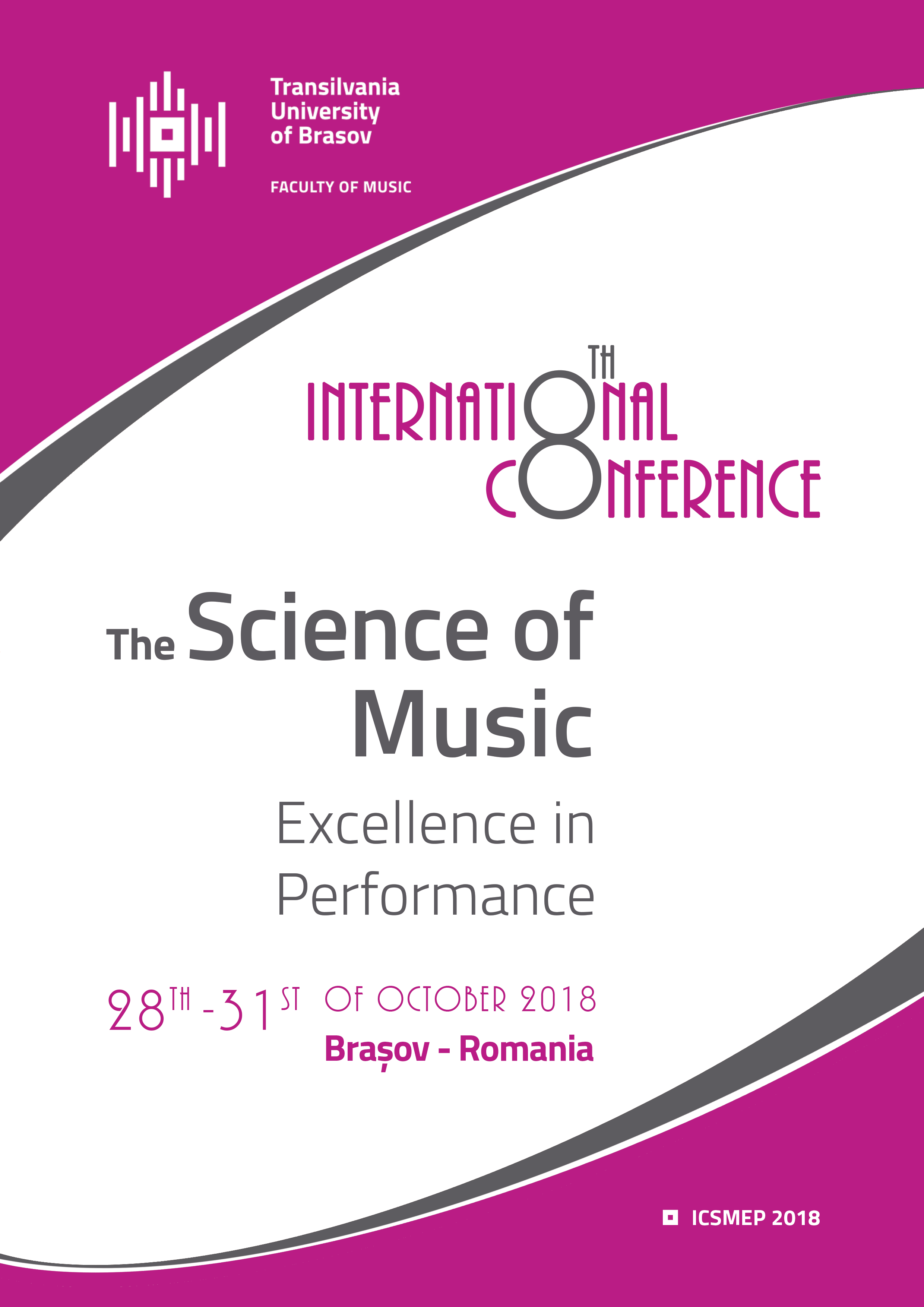 28th-31st of October 2018
CONFERENCE SUB-THEMES: Musicology / Composition / Music Education /Ethnomusicology and Ethnology / Vocal Arts Performance / Cultural Management / Music-Specific Health Disorders / Music Therapy.
Music PhD students are invited to present their research ideas and projects at the special PhD Student Session dedicated to them within the Conference. The aim of this Session is to encourage further research and cooperation on behalf of doctoral students. The conference languages are: Romanian, English and French.
Once registered, the papers can be either presented live or submitted online. All papers will be published in the Conference Proceedings.
Click here for more information or visit: http://braconfmusic.unitbv.ro